Major-based resources at bottom of page
General Tools for Students in PSC, PHI, CGS, and STS 
Career Exploration 
What Can I Do With This Major?
What Can I Do With This Major? 

has a wealth of information about the different industries, employers, and possible job titles common for each major. You can use this tool to explore the career opportunities that may be available to you with a given major, which graduate programs you may need to pursue, strategies for entering the different fields, and links to additional resources. 



UC Davis pays for a subscription to this resource, which was created by University of Tennessee. This means that (1) you must click on this resource from a ucdavis.edu site and (2) not every UC Davis major is represented.

Cognitive Science students: Explore disciplines that are included in the CGS major, such as Psychology, Linguistics, Computer Science, and Neuroscience.
Science & Technology Studies students: Explore disciplines that are cross-listed with STS or any discipline that you want to work in/around, such as Anthropology, Communication, Information Science, and Environmental Studies.
CA Career Zone
CA Career Zone 

pulls information from O*NET Online, but includes information specific to California—salaries, number of job openings, etc. It also has helpful career assessments, which you can use this to get insight about your interests, skills, and values and how they might relate to career opportunities. We encourage you to meet with an advisor in the Internship

& Career Center (ICC) or in your major 

to discuss your assessment results and explore these careers further. They also have videos about dozens of different careers to help you get a sense of what working in a field is like.

O*Net Online

You can use 

O*Net Online when you are just beginning your career exploration by browsing careers that are grouped in various ways (job family, level of education required, green economy, bright outlook).

If you're a bit further into your career exploration, you can use this tool to learn in depth about specific careers. You can find the tasks, technology used, required knowledge and skills, work activities and contexts, values, salary information and sample job titles for each career field. Look for the yellow sun for Bright Outlook occupations - ones that are expected to grow in the next decade.

Don't let vague name of this website fool you—this resource is a valuable career exploration tool.
Career OneStop
Career OneStop is similar to care

er exploration resources offered by O*NET and CA Career Zone, but this this resource also offers information about different types of trainings available for various career fields, job search tips on networking, resumes/cover letters, interview and negotiation skills, and more. They also have helpful tips for job seekers in specific groups—veterans, entry-level workers, young adults, workers with a criminal conviction, and people with disabilities.

Bureau of Labor Statistics (BLS) & Salaries
The BLS Occupational Outlook Handbook (OOH) 

provides brief descriptions of what workers in different careers do, their work environment, their salary range, the education and training required to enter the field, and similar occupations to explore. You can review the career options by category, by specific occupation, or by highest paying, fastest growing, and most new jobs. While not all occupations will be covered in the OOH, they have over 300 occupational profiles.



Transparent California allows you to see the annual salary of people who work for the State of California. 
Assessments
More to come soon!
Visit the UC Davis Internship & Career Center!
The UC Davis Internship & Career Center has so much to offer! 
♦  Career planning guides
♦  Career and internship fairs
♦  Workshops
♦  Résumé/CV resources
♦  Search for jobs and internships
♦  Coaching for job interviews and offers
♦  Sign up for a Health Related Internship (HRI)
♦  Meet with an ICC advisor
Graduate School Resources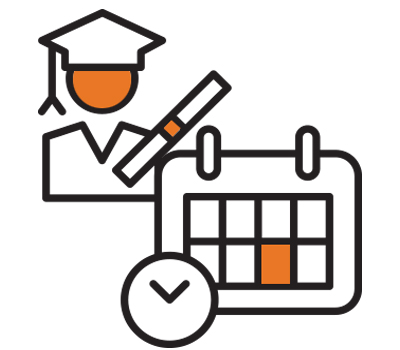 Gap Year vs. No Gap Year
Sample timelines for graduate school preparation
FAQ
I want a Ph.D. Do I need to earn a master's degree first?
No, a master's degree is not a pre-requisite for a Ph.D. In a some professions, a master's degree is the terminal, or last, degree. In other professions, a doctorate degree is the terminal degree. 

In professions that require a doctorate degree, you may enter a doctoral program (e.g. Ph.D.) directly following your bachelor's degree. However, in some cases, students opt for master's degree before a doctorate for one or more of the following reasons:
♦  They are not competitive enough yet to apply for a doctoral program, or they previously applied and were denied.
♦  They are still exploring their options and may choose to end their education after a master's.
How important is a B.S.? Do grad schools or employers care whether I earn an Bachelor of Arts or a Bachelor of Science?
In general, no. Most grad schools and professional schools do not care whether you earned an A.B. or B.S. However, they do care if you have completed prerequisite courses and the grades you earned. If in doubt, you may ask any grad program about this. 

Similarly, employers care more about your experiences, skills, and connections than they do about whether you earned an A.B. vs. a B.S. We advise that you read job descriptions or contact potential employers for clarification if you have doubts.  
What are my career options if I'm not interested in grad school?
A bachelor's degree can open many doors for you. We recommend that you utilize job search tools to explore your career options.