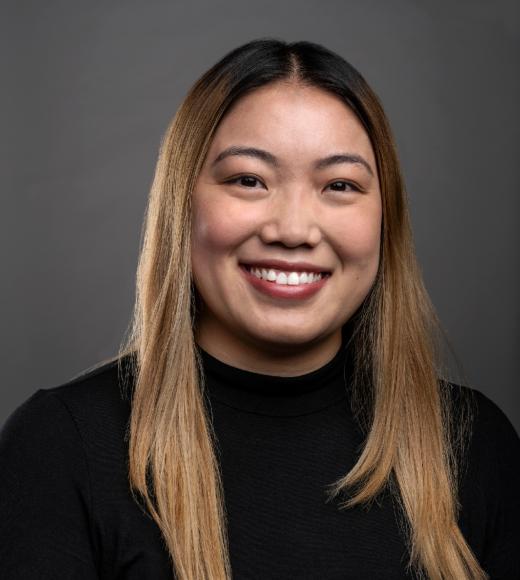 Office Hours

M: Remote
T: Young Hall 111
W: Young Hall 111
R: Young Hall for Week 1,3,5,7,9; Remote for Week 2,4,6,8,10
F: Remote
Bio
Hello! My name is Pa Done Yang, and I use she/her pronouns. I am from Madison, Wisconsin where I attended the University of Wisconsin - Madison and earned my B.A. in International Studies and certificates in Global Health and Asian American studies. I am a PEOPLE (Precollege Enrichment Opportunity Program for Learning Excellence) scholar and a Gilman scholar - I studied abroad in South Korea for a semester.
Being a first-generation college student and coming from a background of working class, in poverty, English as a second language, and of refuge, it was really challenging and confusing when I attended a PWI, UW-Madison, as a young adult. Without the help of the PEOPLE program and amazing mentors I would not be here today. I had great academic and program advisors that really helped me make informed decisions and so this motivated me to work with students in supporting their goals, dreams, and to succeed - whatever success looks like to them. I enjoy working with young people because I get to learn a lot from them, their inspirations, and hear their stories.
Fun fact: I started out as a Psychology major intending to become a psychologist but changed my major due to one class, I took - Intro to International Studies and changed my mind because I was fascinated by politics, policy, IGOs, NGOs, etc. So, becoming an advisor within the Yellow Cluster feels like a full circle!
I hope I can be a part of your experience here at UC Davis by positively encouraging you to make informed and best decisions for your future by providing you with information and resources!
More about me: I was born in a refugee camp in Thailand; I come from a big family of 11 - I am the second oldest of my siblings; I am new to California, this is my first time living outside of Madison, WI where I have lived most of my life so I am superrrrr excited to learn more about the wonderful things I can experience here in the golden beautiful state of California - so I appreciate any recommendations of things to do and eat here!