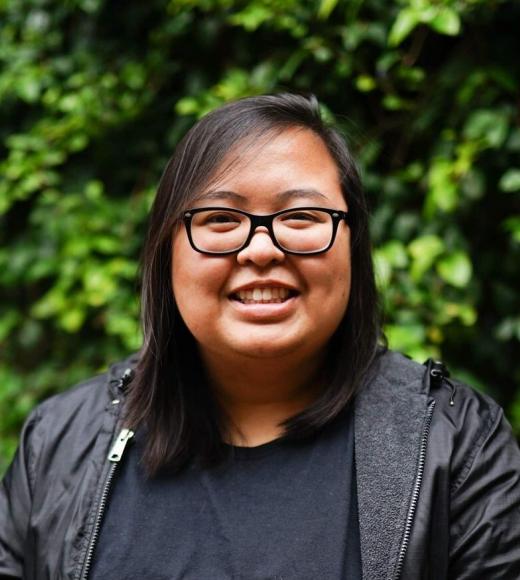 Bio
I graduated from UC Davis with a B.S. in Psychology (Bio Emphasis) and an A.B. in Philosophy (Pre-Med Emphasis) in June 2019, so I have quite a long history with some of the departments we advise for. My time at the Yellow Cluster, however, officially began when I got hired as a peer advisor at the end of my junior year. I continued to work as a peer through the summer after I had graduated. Because I loved what I did so much and truly enjoyed working with students, I immediately hopped on the opportunity to come back as a staff advisor.
A little bit more about me: I was born in the Philippines and spent a good chunk of my childhood there before I moved to Singapore with my mother when I was about nine years old. We lived there for almost eight years before we moved to California back in 2013. I started as a junior in high school, and there was a lot of stress with having to prepare for college applications in such a short time. In the end, I was happy to get off the waitlist at UC Davis! While I am not the first in my family to go to college, I am the first in my family to go to a university in the US. So, navigating this particular system was challenging at first, but I managed to find my footing by exploring the resources available.
When I started as an undergrad back in 2015, I was certain I would end up going to medical school for psychiatry. However, after reassessing my priorities and capacity at the end of my 3rd year, I decided to pursue clinical psychology instead. Soon after I graduated, I discovered the field of Data Science and readjusted my plans yet again. Since graduating from UC Davis, I have taken plenty of online courses to catch up on the technical aspects of programming/statistics and I also finished a post-bac certificate program with UCLA Extension for Data Science this past June 2021. I would love to use Data Science and apply it to Higher Education. I strive to be a champion for equity and justice moving forward. 
Fun Facts: I enjoy watching movies and shows on a lot of streaming platforms. I listen to all kinds of music, but my favorite artist is TWICE. I dabble in a bit of music myself; I'm always up for karaoke and jam sessions -- though I don't consider myself to be a good singer. While I was an undergrad, I was heavily involved with extracurricular activities (different organizations, research, etc.). I'm always happy to discuss getting involved/balancing commitments/ etc. with students!